(Pelletized)
Contains Poultry Compost, Humates, Bone Ash, Feather Meal, Boron and Micronized Wollastonite
* Provides Macro & Micro Nutrients for Plant Growth * Improves Fertilizer Results
* Feeds the Soils Micro-Organisms * Improves Seed Germination * Stimulates Root Growth
* Increases Drainage and Improves Soil Structure
* Increases Water Holding Capacity which helps in Drought Conditions
For Turf Applications
Organic Top-Dressing at Otter Creek Golf Club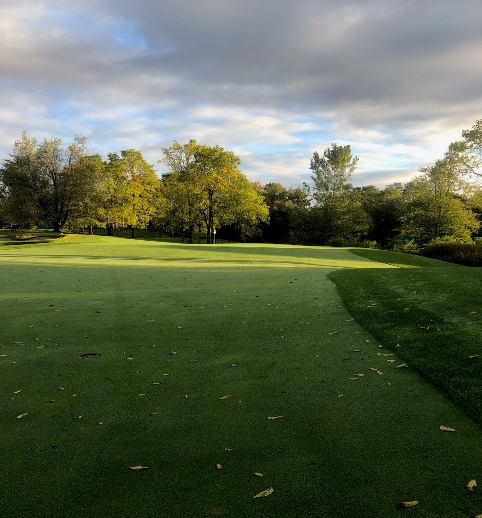 "MinRock's Ultimate Compost is an important component
in my regenerative turfgrass management program.
It provides an excellent food source of carbon and nutrients for the soil's biological requirements. Having healthy and balanced soil promotes the resilient and quality turf I am striving for, across the entire course."
Randy Booker, Director of Turf Operations
Otter Creek Golf Club
Soil Amendment Trial Results on Turf Seed – After 3 Weeks
MinRock' Ultimate Compost is an excellent amendment for Divot Mixes, Topdressing, Building Soil Structure, New Seedings and Grow-Ins.
A slow-release nutrient package that feeds the plant and soil, while promoting faster seed germination and more robust growth.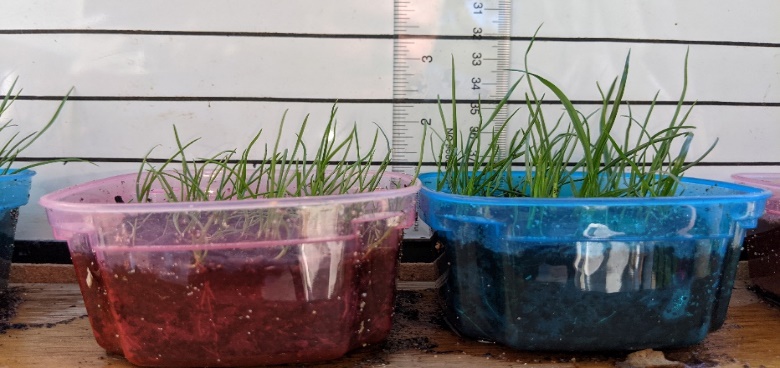 Turf Growth & Divot Mix Enhancer (Better Height, Density & Root Growth)
Recommended Application Rates
Turf: 10 – 20 lbs. /1000 sq. ft. (5.0 -10.0 kg. /100 sq. metres) (500 -1000 lbs. /acre) (500 -1100 kg. / hectare)
For Gardens, Beds & Potted Plants Applications
Plant Soil Trials
All three Trial plants were of equal height and foliage, as of June 6th. A teaspoon of MinRock™ Ultimate Compost and a teaspoon of an Alternative Tri-Mix were mixed into the surface areas of the two different Trial pots, using the original potting soil; also on June 6th, in order to monitor the growth response, when compared to the Control pot. The second picture, taken on July 10th, indicated that the MinRock™ Ultimate Compost, on the right, showed more height, plant foliage and flowering than the other two; in equal environmental conditions and rainfall (No Hand Watering).
Left: Control – Potting Soil;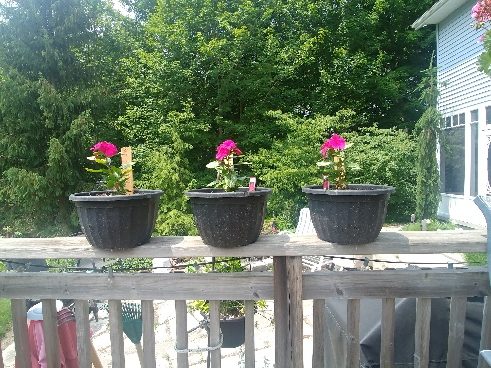 Right: MinRock™ Ultimate Compost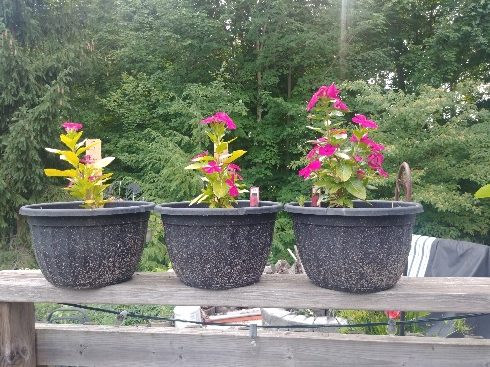 Water Holding Capacity
These pictures compare the Ultimate Compost in its dry form to what absorption and expansion actions takes place when water is added to the mix.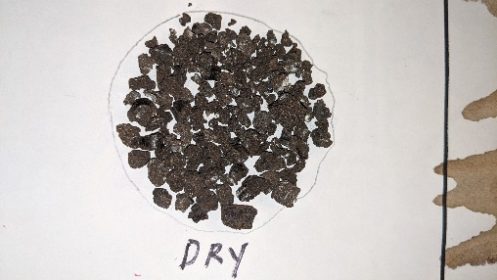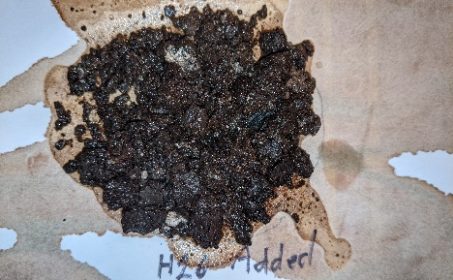 Recommended Application Rates
Gardens: 15 lbs. /1000 sq. ft. (7.0 kg. /100 sq. metres) Apply: 2 weeks prior to Planting.
Potting or Existing Plant Beds: As an additive, 1 Cup per sq. ft. minimum, mixed in the Soil.
Divot Mix Seed Germination with MinRock TM Ultimate Compost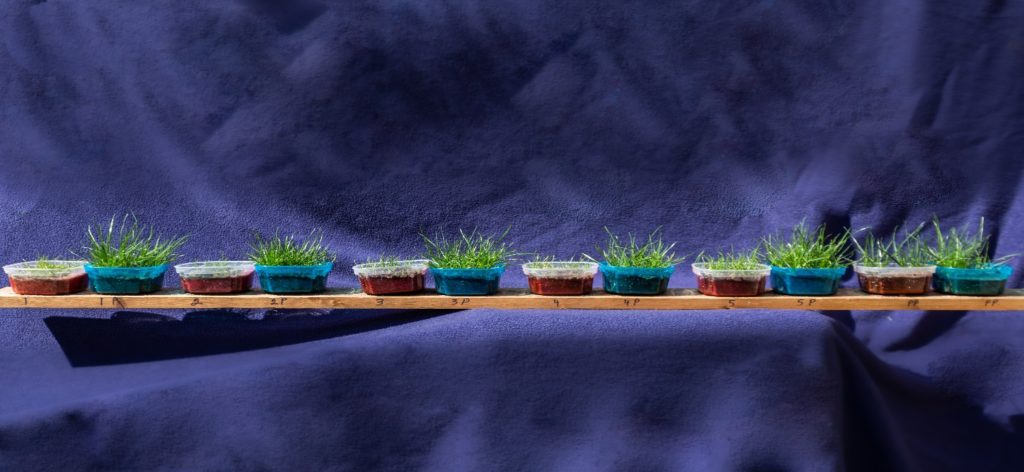 Purpose: To determine the benefits of adding MinRock TM Ultimate Compost to golf course divot mixes.
Method: Trial started July 12, 2021. Six different commercially produced divot mixes were obtained from local golf courses. 25 teaspoons or approximately 8 oz. (the weight differs with different product densities) were placed in plastic containers. Red Containers (Right) were the mixes used by various consumers that we corresponded with on this experiment and the Blue Containers next to them (Left) had 1 teaspoon of MinRock TM Ultimate Compost blended into the mix. (Blend Ratio: 1 Teaspoon Ultimate Compost to 25 Teaspoons Commercial Mix).
A 1/3 Teaspoon of an overseeding grass mixture (Kentucky Bluegrass 20%, Creeping Red Fescue 20%, Perennial Ryegrass 60%) was distributed, gently pushed into the soil and watered in with ¼ cup water.
NOTE: Ryegrass normally takes 5-10 days to germinate, Fescues takes 7-14 days to germinate, Bluegrass takes 14-30 days to germinate.
The containers had drain holes in them and were watered daily with ¼ cup water. The trial was exposed to all-natural weather occurrences to simulate what would be happening in the field.
Conclusion: In the picture taken 6 weeks after the original seeding date, it clearly shows that the Blue Trial containers with a small amount of MinRock TM Ultimate Compost established better turf results than their corresponding Red Control container. These results were consistent with all the different divot mixes tested.
Products Used: In the trials shown above, a small amount of MinRock TM Ultimate Compost was added to what was considered already popular and well-established Divot Sand mixes, currently sold in the turf industry.
NOTE:
As each Trial container revealed the first signs of seed germination, the Blue Trial vessels containing MinRock TM Ultimate Compost responded a rapid and robust growth. The Trial areas, no matter what seed blends were applied, filled in quickly and established greater blade thickness and density, when compared to the Red Control containers.
INITIAL MIXES (Set Up In Normal Environmental Conditions)